Mission Accomplished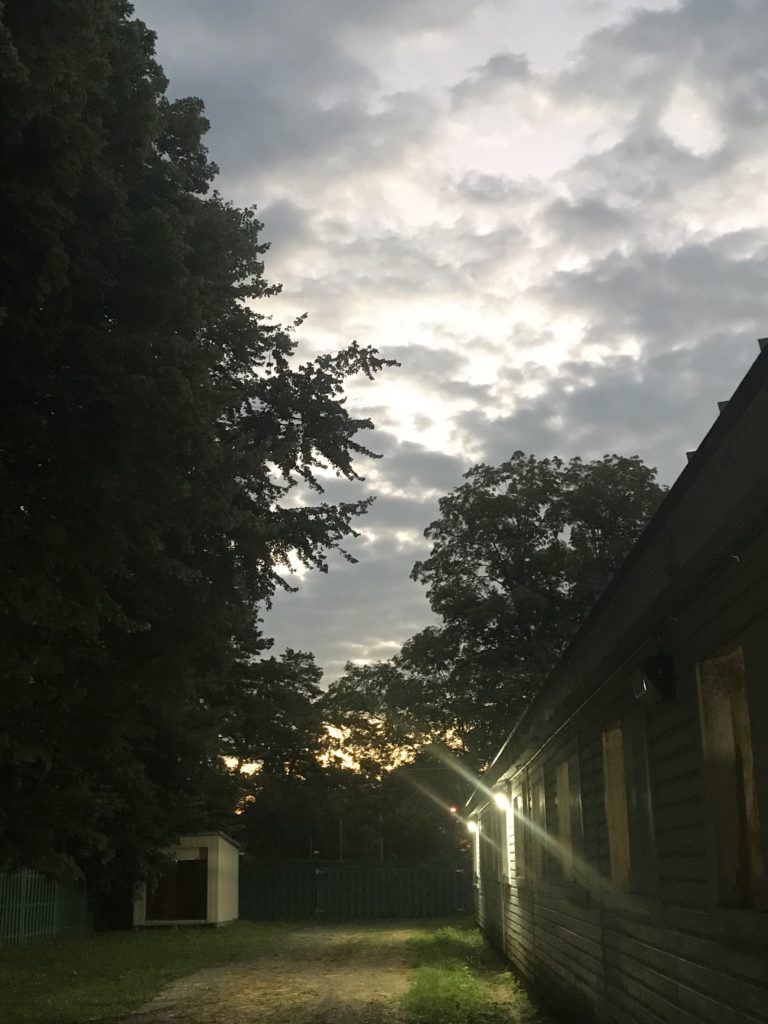 Back on August 4th, when this short but intense adventure began, I shared my definition of success: do not get hurt, do not lose a horse, do not get fired. Over the course of 20 days, I'm incredibly grateful to say that I was successful. Phew!
In fact, I thought I'd be working tomorrow (Labor Day) to complete my tenure, but learned via text while enjoying a special dinner with the Maven at Pennell's that I'd "fully realized my utility" and my time is up. Hooray! Quite simply, I'm ready to return to my real life. I need all those extra cycles back to dive full-tilt into all the exciting and important work I have to do for the horses of the TRF over the remaining weeks of this month. The horses are counting on me, and let's face it… I'm tired.
So much to chew on
While excited to share the news of my adventure's completion, I'm still "up against" the fact that my body and brain will rapidly shut down over the next few minutes as we're already into the 9pm hour. (NOTE: I took a nap and a shower before finishing up!) So, I'll plan post some "delayed impressions" of some of the more vivid takeaways from this journey over the coming days.
Tonight, I'll focus on what I was thinking of today as I walked what turned out to be my final (AM) "vueltas" … inspired by a question asked of me yesterday at the In the Money + Taverna Novo KY Derby party: What are the things I will miss when this ends?
The top 3
The sky – so many moments, colors, clouds, light, dark, sun, moon, stars, trees. It was a gift every day to see the sky at those "magical hours" from 5:20am to 8am when the day was arriving, in all it's glory. These are hours one rarely gets to see, and I truly cherished every morning I had the chance to witness the beauty an "take photos with my eyes". Many friends will recall what a sunrise "hound" I am, but it's often hard to actually implement the get up in the dark plan to see them. This job gave me that impetus and a new appreciation of watching the sunrise indirectly, looking to the west, looking through the trees, and peering out from under the eaves of the barn. All these vantages gave me visions of the spectacular sight of the lightening sky that accompanies the mornings on the backstretch.
The community – there's just nothing like throwing yourself into the "new kid" scenario. My heart is with all those college freshmen (first years) who are doing the same thing right now… walking into a completely new and unfamiliar setting, bringing their tools, talents and instincts with them to navigate unknown terrain and to connect with a new set of individuals who will guide them, shape them, support them, and share the experience with – whether they know it or not. My journey on the backstretch was made infinitely easier by my comfort level speaking Spanish, but that was merely a tool in my toolbox. Just like the college kids, it was a leap for me. My strategy was to just "be me" and hope I'd be accepted and welcomed. As I walked around the shed row today, I realized that I would truly miss feeling – albeit briefly – like part of a team with my new colleagues. The people I worked with at the barn – directly and indirectly – were a great gift. They collectively saw past or through my appearance as a dilettante (the short time, part timer), they accepted my intent to learn and be helpful, and they showed me how to be useful. I am grateful to all of them, and as I look back on this brief but vivid chapter I will fondly remember that feeling of being a part of this amazing, incredibly hard-working community.
And of course, the horses, especially in those very special moments – usually right as we took the turn into the "good corner" with the green vines, and then headed up Linda Rice's aisle, with the sun flooding through the pillars. These were magical moments. A couple of them took a little piece of my heart: Justin' Scones, Devil's Rendezvous and most recently, the big and thoughtful Macho Boy. Each of them surely taught me a lesson, and all of them looked to me for something important. They required me to breathe, to be still, to be calm, to be steady, to be strong, to be clear and to be present. A recipe I'll try to hold on to!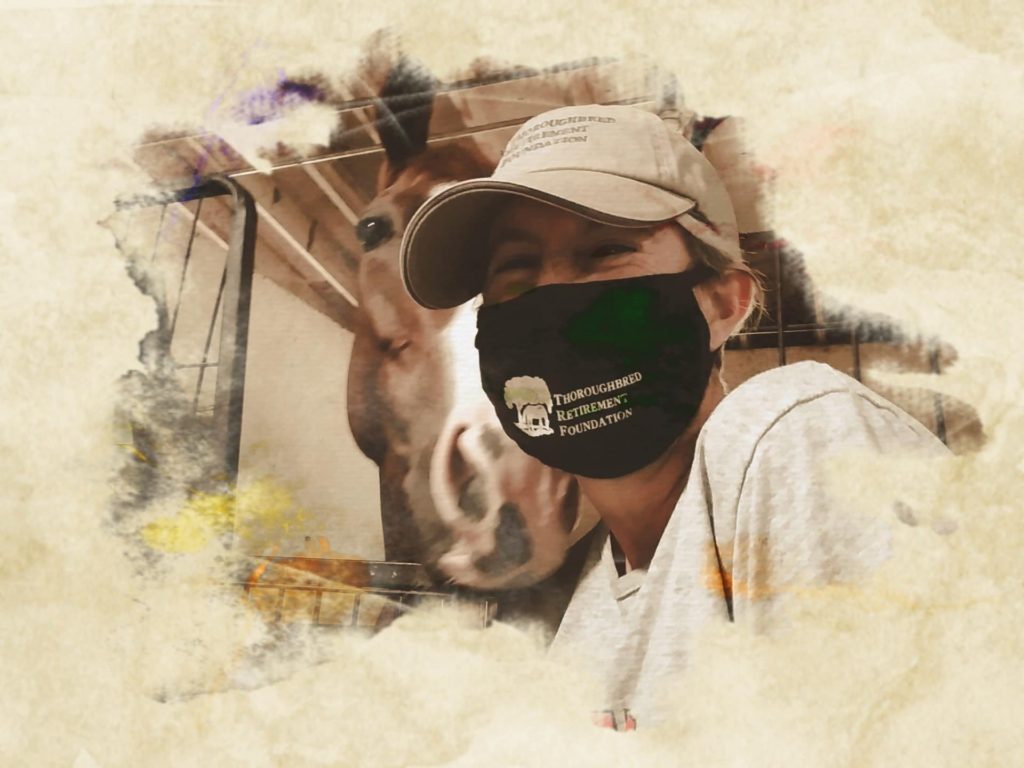 4. Oh, and ice cream! Yes, I'll miss that feeling that I can truly and legitimately eat whatever I want after walking 15-25,000 steps a day. Those afternoon trips to Cookies & Cream were such fun and I enjoyed every fry from my regular lunching at the Horseshoe…
These are still just a few of the gems that I'll treasure from this strange and wonderful "summer unlike any other".
More ruminating over the days ahead – but for now, hitting the hay without the 4:30am alarm and feeling very, very grateful.
Happy Labor Day!
XO