Project #1: The Figs
What is a Fig? It's more than a fruit!  Curious? Take a look at this for starters.
Project #2: Maven & Magpie, The Blog
Yes, it's a little bit meta to include your new blog/website project on the very same blog/website…but there it is!
Project #3: Carpenter's Shelter 2018 Fundraising Campaign
Learn more at The Carpenter's Shelter and stay tuned for updates!
Project #4: Making Moves – the Big Leap to the Spa
Why not make the journey of our move, a project?  I'm sure we'll learn a bunch of things we may never need again, but with any luck our experience & lessons learned might be helpful to someone else!
Project #5: Minimalism & Meditation
Project #5: Horses, Books & Yoga – A pursuit of two long, nearly-lost passions
One major lifestyle goal for me in making our move to Saratoga is to simply have more time… and to be able to use some of this "found" time to do more of the activities I love – and top of the list are spending time with horses and reading, with yoga coming in a close 3rd!
Project #6: Hygge
Just getting started on this one, but every thing I see & read inspires me to learn more and pursue full-tilt Hygge in our new home in the almost-Nordic land of Saratoga.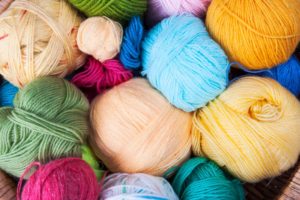 Next Steps…
This is should be a prospective customer's number one call to action, e.g., requesting a quote or perusing your product catalog.