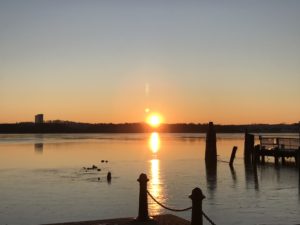 What is Maven and Magpie?
A couple of simple goals for this "passion project":
1. Share my observations along the journey of everyday life – kicking off with the big move Bobby & I will be making this year.
2. Share our adventures – largely along the Food & Travel lines, with a big dose of Thoroughbred Racing & Saratoga Lifestyle. Somewhere in this goal lies the original inspiration for the Maven and the Magpie – Bobby's maven-like talent for picking & finding great spots to eat, drink & enjoy and my Magpie-like desire to share our discoveries so they can enjoy them too!
3. Promote places, people, causes, products, services, events, activities and organizations I believe in and think are worth the time & money for others to check out. A curated set of things this Magpie wants to support by spreading the word.
Why Now? Starting a New Chapter
"Leap and the Net will Appear" – Zen Proverb
2018 is shaping up to be a very big year for the Maven and the Magpie (and Maggie & Mookie too!).  After many years of dreaming, we're making the leap and converting our dreams to our new reality – by uprooting ourselves from the beautiful, wonderful life we've been living for 20+ years in Old Town Alexandria, VA and starting anew in the charming, lovely and enchanting town of Saratoga Springs, NY.
While the journey began years ago, when we fell in love with Saratoga as the "Summer Place to Be", the reality of our new life started coming into focus this Spring with the plan taking shape over the Summer and leading into the Fall. We put our home in Old Town on the market in early November (gulp!) and just before Christmas we put an offer on our new home-to-be in Saratoga. With all toes & fingers crossed, we'll make the leap and start this new chapter with the sale  of our Virginia home, the purchase of our New York home and the move to Saratoga by the end of February. Thus, will begin – in earnest – the journey that Maven and Magpie will chronicle.   Thanks for joining us as this adventure unfolds!
Who is Maven & Magpie? Meet the Team
Bobby Weir
The Maven

Include a short bio with an interesting fact about the person.
Kim Weir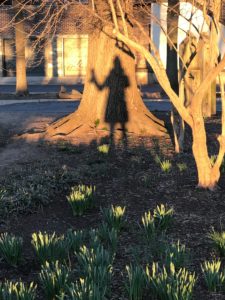 The Magpie

Include a short bio with an interesting fact about the person.
Maggie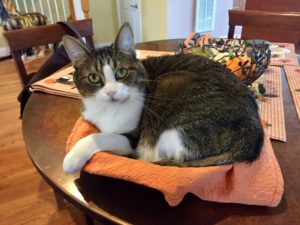 Include a short bio with an interesting fact about the person.
Mookie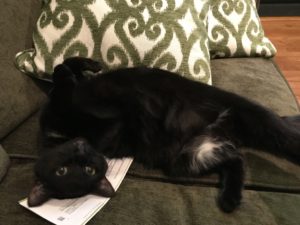 Include a short bio with an interesting fact about the person
Next Steps…
All we hope to do with this modest endeavor is to keep in touch with those we love and care about, and perhaps inform, entertain or possibly even inspire a few of our followers to join us along the way as we strike out on a new path.