Hi Friends!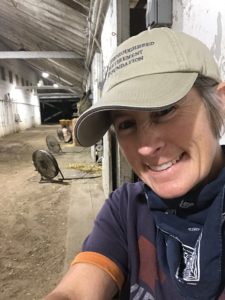 And just like that, I find myself headlong into a new adventure – right here without so much as a moving a mile. Grateful for the opportunity, I dove into the deep end and now I'm in.
Lessons Learned:
Define Success Specifically. Today my goals were threefold: do not get hurt, do not lose a horse, do not get fired. Success!
Bring Extra Socks and/or Footwear. When your job involves "walker" in it, your feet are going to matter. While I didn't remember to bring my back up shoes (paddock boots), I sure was glad that all my cycles around the sun had taught me to bring extra socks. When I had a blister from my bean boots while still mid-way thru horse #1, I sure was glad I could go to put on the extra pair (both socks) on my foot with the blister. Problem solved!
Don't Use the Boss's Office as your Locker. Oops! Bad call on my part to somehow assume that it made sense to put my personal items in La Jefe's office. A corrective comment was issued to me along the lines of "not letting the others think I was sneaking in and out of the office" – and that lesson was learned. Boom.
Remember how to sit and wait, without playing on the phone. Much to my surprise, there's a good bit of "waiting for the horse to come back" in this new gig. An opportunity to just sit still, be and not fidget. Not easy, but great to practice.
Above all, the animals teach you the power of the energy you project. Wow. I won't lie, I had at least 3 pretty fully terrifying moments with 3 of the horses I walked. It's quite amazing how powerless I felt standing next to the animals who I'm much, much more comfortable being on top of. The moment they knew I was scared, we were in trouble… and then it was up to me to breathe deep, calm down and convey confidence – on the drop of a dime. No small task and pretty darn exhausting. Just the process of forcibly shutting off the adrenaline is a really hard and challenging task.
More about the journey to get here, the day, the tasks, the dynamics and the players as I find time. My goal is to capture at least a little bit of the growth, day by day, but now – to sleep!
Wish me luck – I need it!