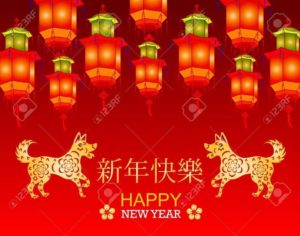 Good Morning! Happy Friday & Greetings from Saratoga!
Arrived last night about 11pm, waking to a grey day here in our new hometown.  Lots of emotions rolling around… yesterday was quite a day.  I think the image that best captures how I'm feeling is this –
As I drove the last few hours of the trip, up 87 (will I learn to call it the Northway? ), with Bobby dosing in his post-flu weariness and my good Summer of 2017 upbeat playlist keeping me company, I was struck by just how far away our destination felt and how very, very dark it was on that road. On the other hand, it was a good road, peaceful, traffic was mild, conditions were good, but it just felt like I was singing my way toward another planet.   There was no way to avoid that feeling of.. what are we doing? where are we going?  what will we find when we get there?  In a word – butterflies.
I would clarify that there's a big difference between butterflies and cold feet.Honestly we're just way too far down this path for the feet to be an option and it's not really been a challenge to keep them warm. I think the pride we feel in doing this is because we are totally focused on looking forward and not looking back.  We spent years hemming & hawing, so once we made the decision last Spring to take the leap, it's not been about to do or not to do, but just how to do…totally focused on execution (yes, that's kind of my thing). Now that the excitement, energy and anticipation of execution is all about to play itself out, the big looming thing is to try to envision what our new life will look like.
I think the emotion comes from the sudden change of gears.  It's taken so much animated & intentional oomph to purposefully break out of the inertia of our comfy, lovely life in Alexandria – that I now realize that the other half of the arc, the landing and settling process will be one that sheer force of will can't and won't make happen. It's like we shot a leaf out of a cannon, and now we just have to wait & watch as it slowly floats and ultimately drifts and lands in the spot where it wants to be. We can't tell it where to go, how to float, or rush it along. We are the leaf! (Mike Svedruzic should love that)
I'll tell ya on a mid-February night, with 3 feet of dirty snow, a lot of closed restaurants, some wan looking Christmas lights and an empty hotel lobby bar, it looks pretty different than our last visit. In fact, it looks a lot like real life.  Not bad, but not a picnic – and in our case, we're planning to picnic in a place where we don't know anyone and where we don't yet have a sense of how we'll fit our piece into the puzzle of a new community.
Just to add to emotional mashup of the trip, we had a note from our agent before we left Alexandria that an offer might be coming our way. At last, a first, and talk about timely. Wow. I think the mojo in our universe has kicked in to crazy high gear.  I'm looking at you Chinese New Year – Happy Year of the Dog! About now I would love to reach out to my friend Natasha to ask her what's up with my numerology, because it sure feels like a big shift just happened. I guess that's the dragon lurching!
So as we drove through the long dark tunnel from the bustle of the NYC/New Jersey section of the drive up the road toward Albany, and beyond, we were constantly checking the phone for news.  For me, it was a relief to know someone was really ready to speak up for our wonderful home, but also kind of that sense of "don't let the door hit you on the way out".. we planned for this trip with the rather ill feeling of taking on two mortgages (not the ideal plan), and then as if on cue, we find that maybe not so much. We could actually go under contract to sell the Old Town house on the day we close on the Saratoga house… that's just crazy, and I am now focusing on the breathing part. In fact, I think a yoga class tomorrow at my new studio, Yoga Mandali, is just what I need to stay in this moment. It's all just going to play out the way it's meant to play out, and while I put my postulate out there (thank you Dr. Ana) I've not really be in charge of any of this for quite some time.  It's just gonna happen as it happens.
My dear friend Ellen has been sharing the same quote with me for many of the past months of this journey, and only today do I feel like it may have taken hold:
"That which is meant for you, will not go past you." (OK grammarians, have at it… I'll fix)
So here we go – big day ahead. Wish us luck!